Ready, Set… Thrift!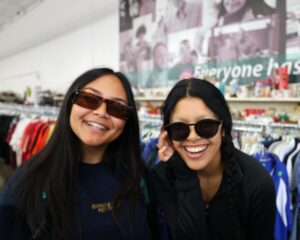 When you shop at our thrift stores or make a donation you are helping us feed, clothe and shelter men women and children here in your local community! The next time you find yourself in need of goods at a discounted price you can spend your money where it counts. Likewise, if you're knee deep in clutter, you now know where to donate!
We accept and appreciate all gently used clothing or household items to our thrift stores, such as:
Men's, Women's, Boy's & Girl's GENTLY USED CLOTHING
Baby Items
Shoes
Small Appliances, Electronics, TVs
Bedding & Decorative Pillows
Jewelry
Toys, Bikes, Games
Usable Small Furniture up to 40 lbs
Unfortunately we cannot accept large furniture, mattresses (in any condition) or infant/child safety equipment including car seats, booster seats etc.